San Clemente Island Goats
A Critically Endangered Breed
There are an estimated 750 SCI goats worldwide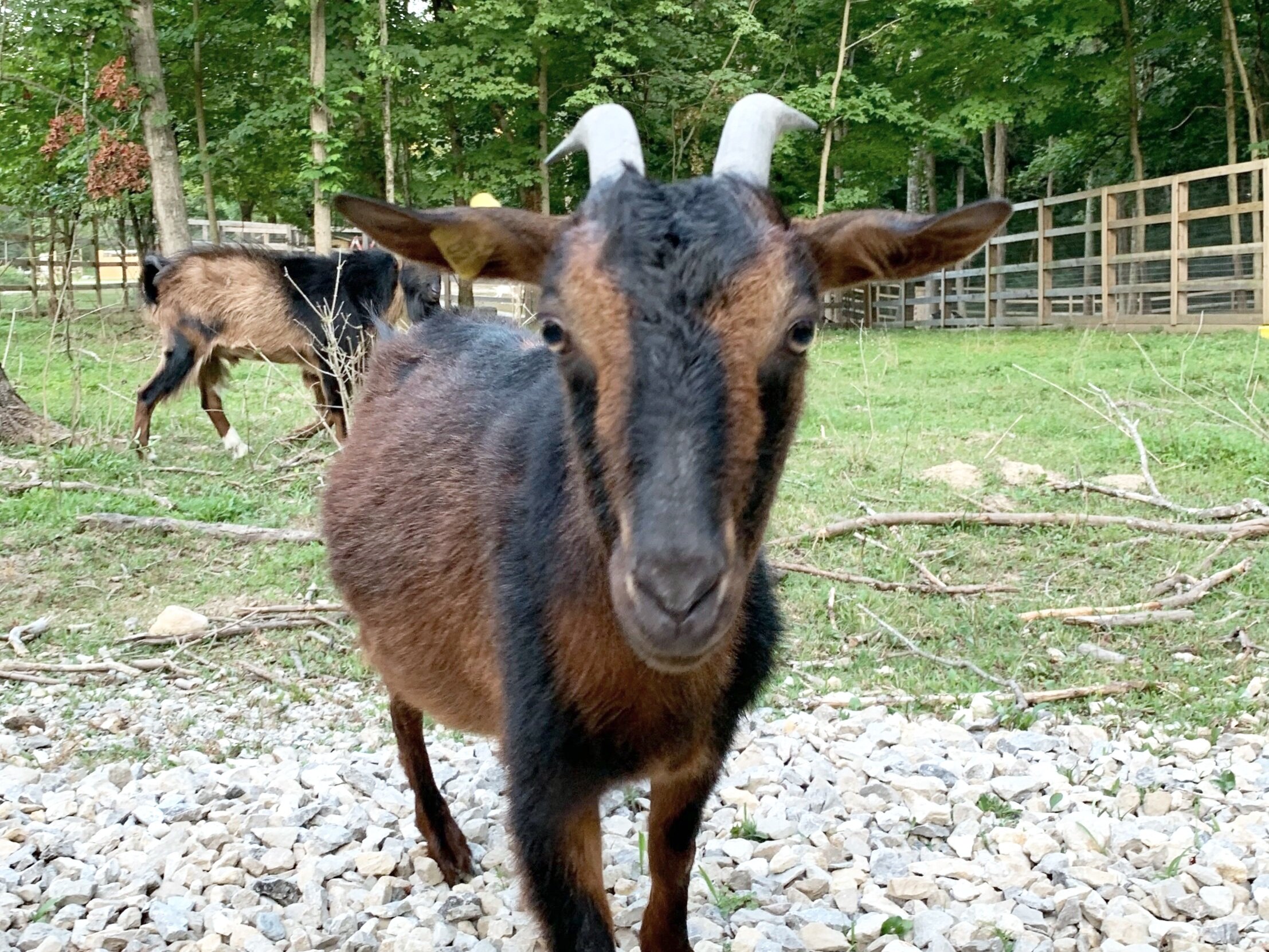 About Us…
San Clemente Island goats are relatively small, though slightly larger than dwarf breeds. They are uncommonly fine-boned and deer-like, and most have very gentle temperaments and excellent mothering abilities. San Clemente Island goats are typically red or tan with characteristic black markings. The island population once exhibited a wide range of colors and color markings and these can occasionally be seen today. Both sexes are horned and although their large horns resemble those of Spanish goats, San Clemente Island goats are not of Spanish origin.
The Livestock Conservancy, in collaboration with the University of Cordoba in Spain, conducted a DNA study of the breed in 2007 and found that the San Clemente Island goat is a genetically distinct breed and unrelated to the numerous other breeds in the study. The findings raise many questions about the origin of the San Clemente Island goat and further study is needed to gain a better understanding of this unique breed.
Why is Conservation so Important?
>